Safe-Dry® Carpet Cleaning of Knoxville, TN
We are a neighborhood, family-run organization focused on the cleaning of rugs, carpets, and upholstery in the Knoxville, Tennessee area. It is our mission to always be efficient, knowledgeable, and friendly for our loyal customers so that you have peace of mind. In fact, we treat our clients and team like family – the way it should be. 
For over three decades and counting, we've served the community to provide happier and healthier households, establishing Safe-Dry® as the first choice for carpet cleaning services in Knoxville. Unlike our competitors, our customer-oriented approach means that we provide cleaning services that go above and beyond your expectations, restoring your carpeted and upholstered surfaces to their original beauty. 
To make your life easier, we offer the most efficient service without harsh chemicals or treating you like just another number. Our service is geared to not only restore your home, but also to make you feel as comfortable in your home as possible. 
Reece Jernigan
CEO of Safe-Dry®– "Live Cleaner!"
No Obligation, In-Home Quote
We will come to your home on the day of your appointment to get a detailed measurement as well as check the soiling level to craft a package around your specific needs. We are able to customize our services to your needs and deliver an accurate estimate so that you know exactly what you're paying for with no hidden fees.
Same Day Cleaning
After we come to assess your home and needs, we can begin the cleaning right away or on your schedule. Every one of our qualified cleaning technicians arrive completely equipped to handle all your carpet servicing requirements.
1-Hour Minute Dry Time
At Safe-Dry, we use a carbonated, low-moisture cleaning solution that dries as we clean. This process enables us to drastically reduce drying times with other steam cleaning companies. By lifting dirt and eliminating the liquid at the same time, you're able to enjoy your home sooner than other commercially-available methods!
100% Satisfaction Guarantee
Our hypoallergenic carpet treatments are safe for your pets, children and the environment. Our friendly cleaning solution will eliminate those tough stains and odors from your home, restoring your home to its original condition. If you are unsatisfied without service within 14 days of service, we will come back to your home to ensure our work meets your expectations. GUARANTEED!
Check Out Our Reviews On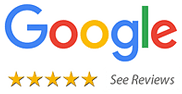 Click here to view More
Our uniformed technicians are fully trained to exceed your expectations with every cleaning.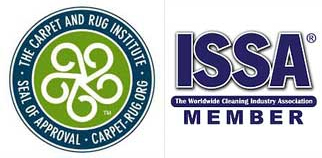 We Provide Professional Cleaning Services